COMPANY
MESSAGE FROM THE CEO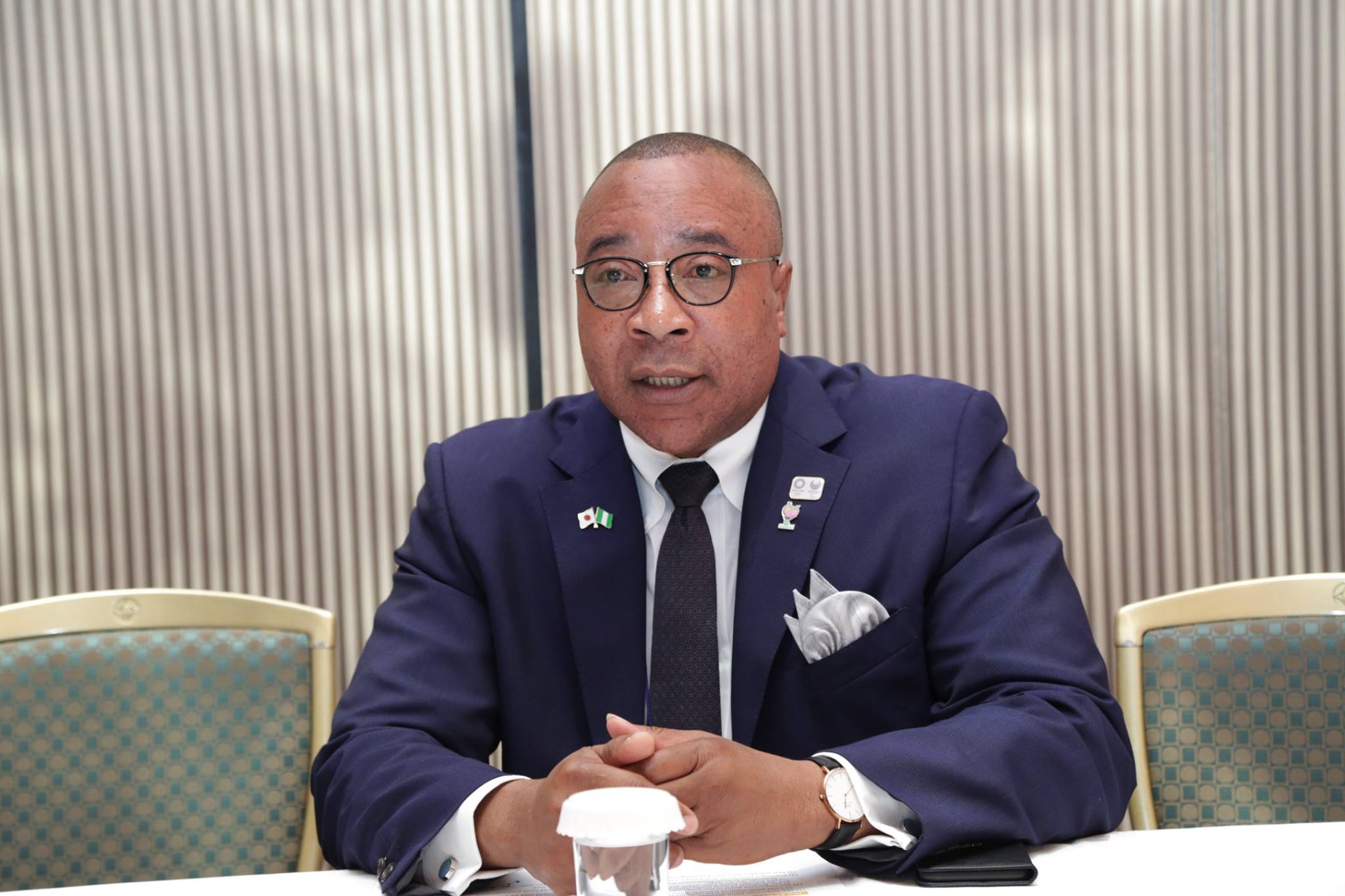 Kennedy Fintan Nnaji
President and CEO
Nahfconnects for Africa and the World Inc
Aiming to build a company that will be timeless in its relevance, Empowering People and the Society

Empowerment has been the core business value of our parent company Nahfkenn Associates Plc since its inception in 1999. In 2015, we at nahfkenn decided to contribute more to the society by creating value through innovation and entrepreneurship hence the birth of Nahfconnects, a free information mobile app, equipped with chat functions including free video and audio call. It will be pertinent to acknowledge that the internet has sparked a transforma society that goes far beyond simply using a computer to acquire information conveniently. It has also substantially, transform the structure of society. To this effect, believing in the principles of collective efforts, and as an African, I feel a sense of self-imposed responsibility to contribute to the world starting from Japan and Africa. My firm and irrevocable belief is that Africa must be developed by the Africans, in collaboration with the international community. Paradoxically, we the Africans must take the lead, play a good role, no matter how little, towards the actualization of a better and inclusive Africa on the world stage.

We insisted on developing this all in one app by ourselves to enable us constantly build and upload new functions that can understand and solve Africa's problems thereby enabling our people have access to the latest technologies and innovation, provide development solutions, which will Improve their socioeconomic well-being and competitiveness. We use this word "empowerment" to express this commitment. Since our establishments, Nahfkenn and Nahfconnects businesses have steadily expanded thanks to the support of many consumers, business owners and our stakeholders. We intend to continue transforming and enriching society through innovation and services to humanity.
Our vision
To build an institution that will be timeless in its relevance and to contribute to the society by creating value through innovation and entrepreneurship. Providing high quality services that help our users and partners grow.
Company
Corporate Name
Nahfconnects for Africa and the World, Inc
Office Address
1-12-10 Kameari, Katsushika-ku, Tokyo, Japan
Nigeria Sales Office
No.44 Isolo Way, 1/3, Seriki Abass, Ajao Estate, Lagos, Nigeria, Africa
Contact
info@nahfconnects.com
Directors
President: Kennedy Fintan Nnaji
Director: Akihiro Fujimoto
Core Business
Development and Operation of a Mobile Application
Services
●Social Networking: Through our free information mobile App equipped with chat functions, including free video and audio call.

●Business Management Consultants: Investments promotion, Collaborators, Corporate funding,  Sales, Representatives, Support IT based initiatives

●Financial Services Providers: Virtual Currency Services Providers, Nahf Concert Ticketing Systems, Live Streaming Services

●Hotel Reservation services: In Alliance with APA Hotel Group

●Strategic PR Advertisement, Sponsorship

●Marketing:  Nahfconnects Original Content, Creators Content, Africa's Contemporary Arts, On-Line Marketing

●Creative: Mobile App, Videos, Photography and Editing

●Event: Africans in Japan Got Talent, Press Conference, Networking Parties, Press Tour, Socioeconomic and Sociocultural